The popularity of the Khadi fabric has been significantly increasing across India in recent years after the clarion call given by the Prime Minister. In the last 5-6 years, Khadi products have become part of our daily lives.

The Khadi and Village Industries Commission (KVIC), which is responsible to plan, implement, promote, and facilitate the development of Khadi in India. As per the reports from KVIC, the sale of khadi fabric products increased by 179 percent from Rs 1,510 crore in 2015 -16 to a whopping Rs 4,211.26 crore in 2019-20.
New Product Offering – Facemasks
To take forward the mission even stronger the Khadi and Village Industries Commission (KVIC) has developed khadi facemasks. Keeping in view the urgent need of facemasks during the ongoing COVID-19 pandemic, it is a great decision to launch this new product.
The khadi facemasks come in 2 varieties
Double-layered cotton mask
Triple-layered silk face masks, which is 2 inner layers of cotton fabric and 1 layer of Silk – These are mainly focussed for the ladies
The double-layered khadi facemask was launched on April 15 and KVIC has already supplied over 6.5 lakh masks and more than 8 lakh order has been received.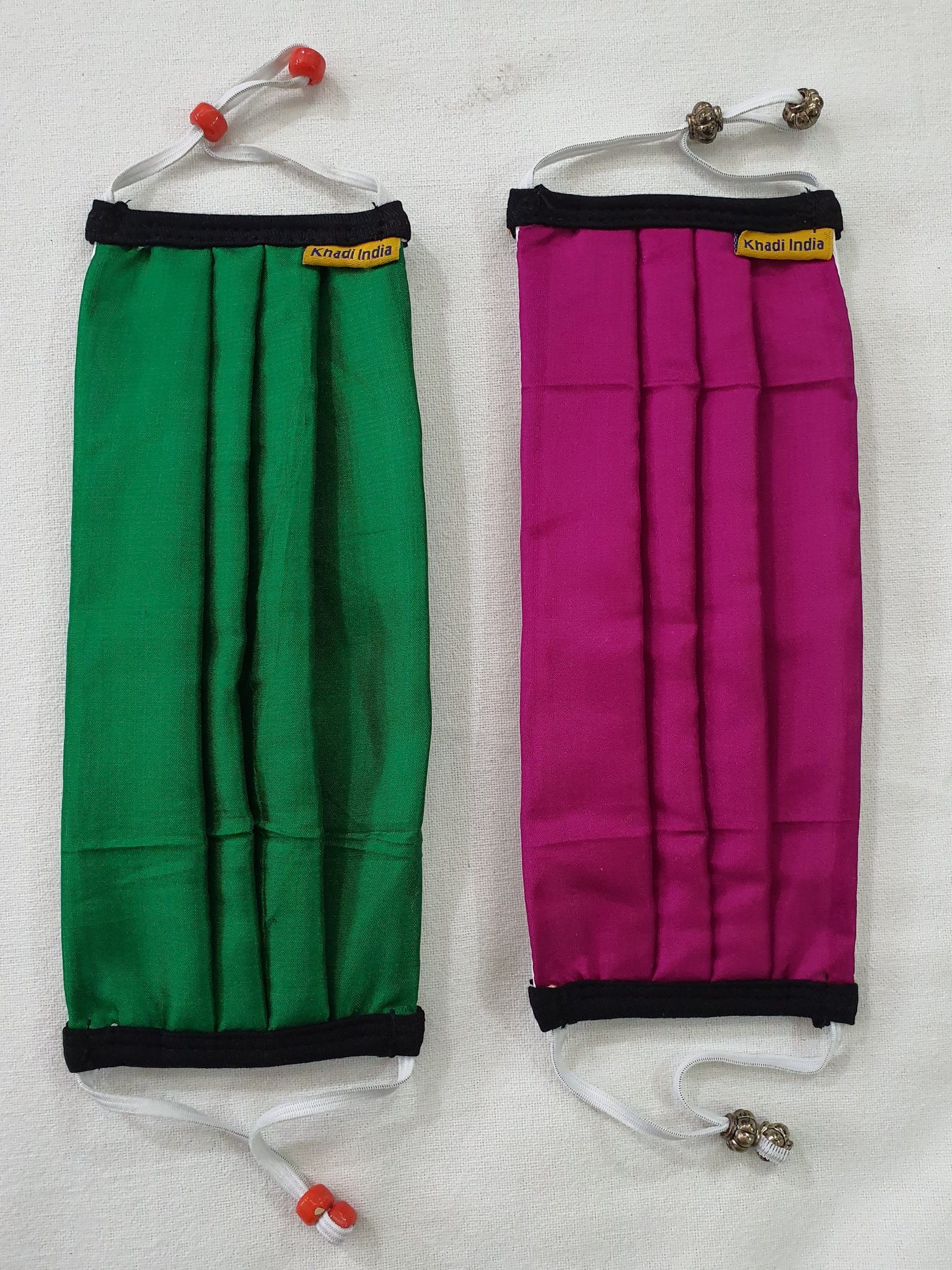 As per KVIC chairman, Vinay Kumar Saxena, the masks are "fashionable, bio-degradable, washable, skin-friendly and moreover it is smart". He further added "to make 10 masks, 1 meter of the cloth is required, so thus far 70000 meters of cloth has been used"
To satiate the fashionable desires, the masks are available in a wide range of colors. The elastic band is adorned with beads to not only give a trendy look but also make it adjustable as per your face size.

Indian Finance Minister advocated about it and was also spotted wearing it in many of her meeting & press briefings.
After getting permission from the government, the KVIC will export the silk and cotton Khadi facemasks to foreign countries. It is going to supply face masks to countries like Dubai, Mauritius, USA, Several European and middle eastern nations that will generate thousands of jobs for local artisans.
How to Order
While there other brands of facemasks available on Amazon, we couldn't locate the ones made by KVIC. As per the chairman's twitter account, it can be ordered by sending the request on the email id.