As we stand in the third decade of the 21st century, we should understand the fact that global waste generation is one of the hot topics of the present time. A global crisis that is not going anywhere and is getting worse as every day passes. We cannot say that the advancement in the field of recycling has not been adopted, but still, there is a long journey to go.
So, the question under discussion is how will recycling develop over this decade of the 21st century. And what lies beyond? Here we dig into some of the main factors which act as driving forces for the future of recycling in America.
The problem with recycling at the moment
Before getting into the abstract image of future strategies for recycling you should know the areas where we lack behind:
No knowledge about where and what to recycle
Manufacturers involved in packaging continue to make packaging that cannot be recycled. If you put something in the recycle without knowing the material of the item, then you are experiencing "wish cycling".
Greenwashing
With the gradual increase in ethical consumer spending and finance in the USA, most corporate organizations mislead their consumers into believing their products are sustainable, by using green buzzwords as well as making false claims.
What could recycling look like in the near future?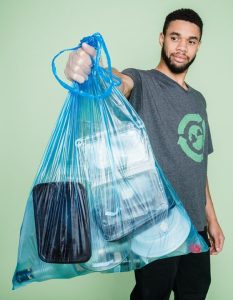 "Right to recycle" movement
People around the world are becoming more conscious of the need to fix their damaged home appliances to keep them out of landfills. The new "right to repair" statute that was just passed in the United States of America has gained more favor as a result of this. There are new regulations that require the manufacturers of several new televisions and white household appliances to have spare parts and maintenance manuals on hand for up to 10 years. These rules apply to several brand-new white home appliances and televisions.
It is anticipated that the ten-year timeframe will be extended and that the law's application will be expanded to cover more household appliances. Both of these adjustments are probably going to happen soon. There should be financial incentives to encourage people to fix older devices rather than buy new ones, and the right to repair should be extended to ordinary customers as well as repair cafes and professional repair services. It is also envisaged that professional repair services will be covered by the right to repair.
Alternative packaging solutions
Creative minds are developing new forms of packaging that won't harm the environment in response to the growing need for alternatives to goods made to be discarded, notably plastics made for single use. These package designs have no negative effects on the environment.
There will be advanced technology in the field of recycling
There is even a cutting-edge invention that might help us solve issues relating to the kind of materials that need to be recycled and the locations where they should be recycled.
In the future, we will be able to find out exactly where to recycle a product with only a tap of our cell phones since RFID tags are a type of tracking technology that makes use of smart barcodes to identify objects. This is a result of the products' incorporation of RFID tags. These tags could be attached to smart bins in a way that works with deposit-return programs. The provision of financial credits in return for recycled materials, these programs can efficiently promote recycling.
Contributed by Ijaz Haider, founder, and CEO of Recycle Technologies, Inc. The US-based company provides services of recycling and shredding with a sustainable solution for confidential devices and documents.