What is New Zealand Zero-Carbon Law
As part of the country's attempts to meet its Paris climate accord commitments, New Zealand passed The Zero-Carbon Act in November 2019. The legislation, which got support from all the lawmakers across the political divide, will commit the country to zero carbon emissions by 2050 or earlier.
As per the New Zealand government sources, this is the first legislation in the world to make a legally binding commitment to living within 1.5 degrees Celsius of global warming.
New Zealand Prime minister Jacinda Ardern told the lawmakers "I absolutely believe and continue to stand by the statement that climate change is the biggest challenge of our time"
The New Zealand Zero-Carbon law provides a framework by which the country will be able to develop and implement climate change policies in line with the Paris Agreement to limit the temperature increase to 1.5 degrees Celsius.
The idea for the bill was first proposed by the youth-led climate organization Generation Zero, who proposed and popularised the Bill before the 2017 New Zealand general elections.
How does New Zealand Plan plan to achieve Zero-Carbon Law?
Passing a law is one aspect, but how does the New Zealand Zero-Carbon Law plan to reduce greenhouse gases to net-zero by 2050.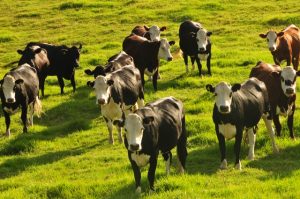 The country will establish an independent Climate Change Commission which will advise the government on how to reach its targets.
Its capacity to generate electricity from renewable resources is at 80 percent, and it is working towards phasing out the use of offshore oil and gas.
Animal farming's huge role in generating New Zealand's foreign income. The country's population is about five million people but is home to more than 10 million cows and 28 million sheep. Methane emissions come from agriculture is one of the largest contributors to the country's greenhouse emissions.

The bill has slightly relaxed provisions for biogenic methane emissions (produced from animals) versus other greenhouse gases. The target is to reduce methane by 10 percent below 2017 levels by 2030 and up to 24-47 percent below 2017 levels by 2050.

The government is working towards investing over $14.5 billion to better its public transport system. Additionally, it also improving walking and cycling infrastructure over the next 10 years.
The government has also pledged it will plant 1 billion trees over 10 years
Conclusion
New Zealand's law must be lauded for taking a step in the right direction from a country and government perspective. Other governments also need to take a clue and do something similar.
While the government will do what they can, it doesn't stop us from doing our part in tackling climate breakdown. The success and failure of the laws are not in our hands, what is in our hands is taking steps towards sustainable practices in our day to day lives.
Image Source: Unsplash