No! It is not cute when Children put toys in their mouth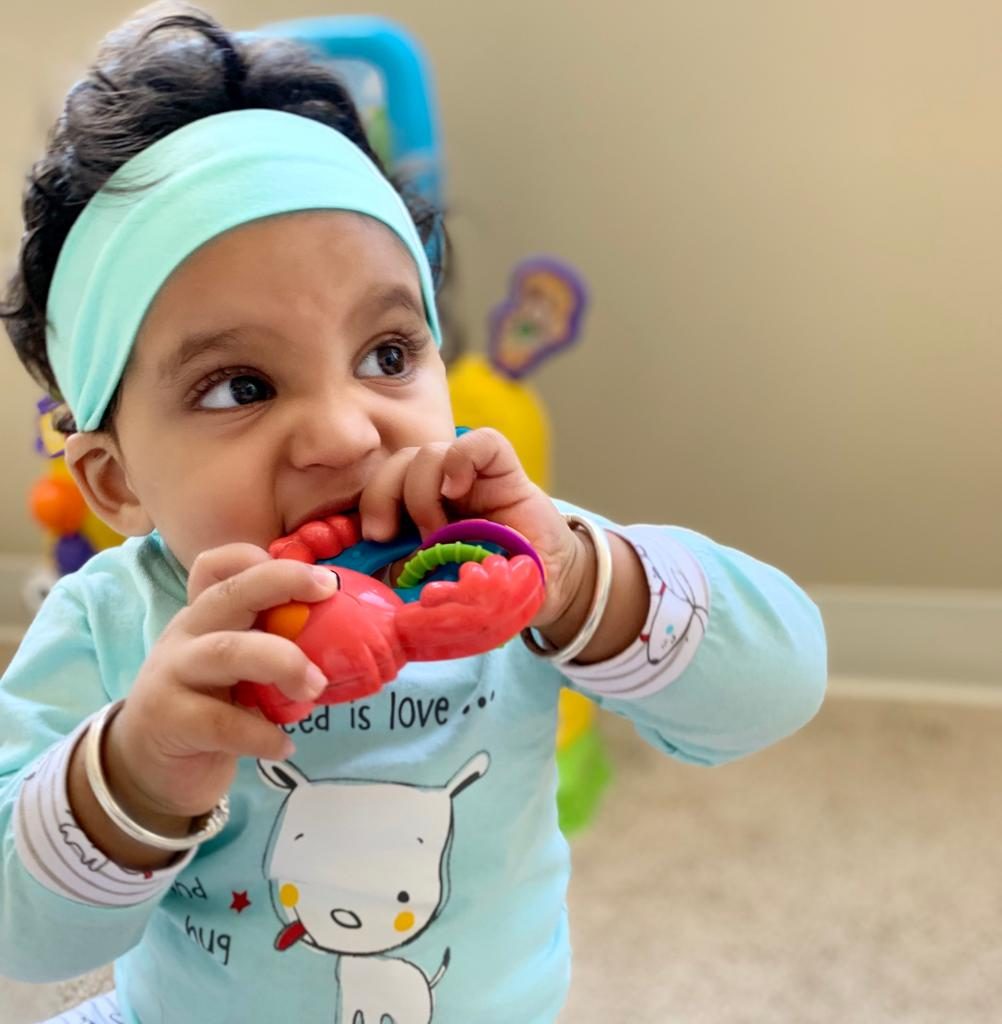 How many times you have expressed "aww" seeing your kid kissing a toy playfully. If you have, next time say it is "awful". Yes, if you find your kid or any other children putting a plastic toy in their mouth, it is time to immediately change that habit.
A recent study from Czech based NGO Arnika, Amsterdam based laboratory BioDetection Systems, and global environmental network IPEN has revealed that some plastic toys made from recycled plastics are extremely harmful to humans and children who put these toys/items in their mouths.
Considering the children frequently put the plastic toys in their mouths, this first of its kind study becomes increasingly relevant to understand the gravity of the situation and the risk to which we are exposing our vulnerable children.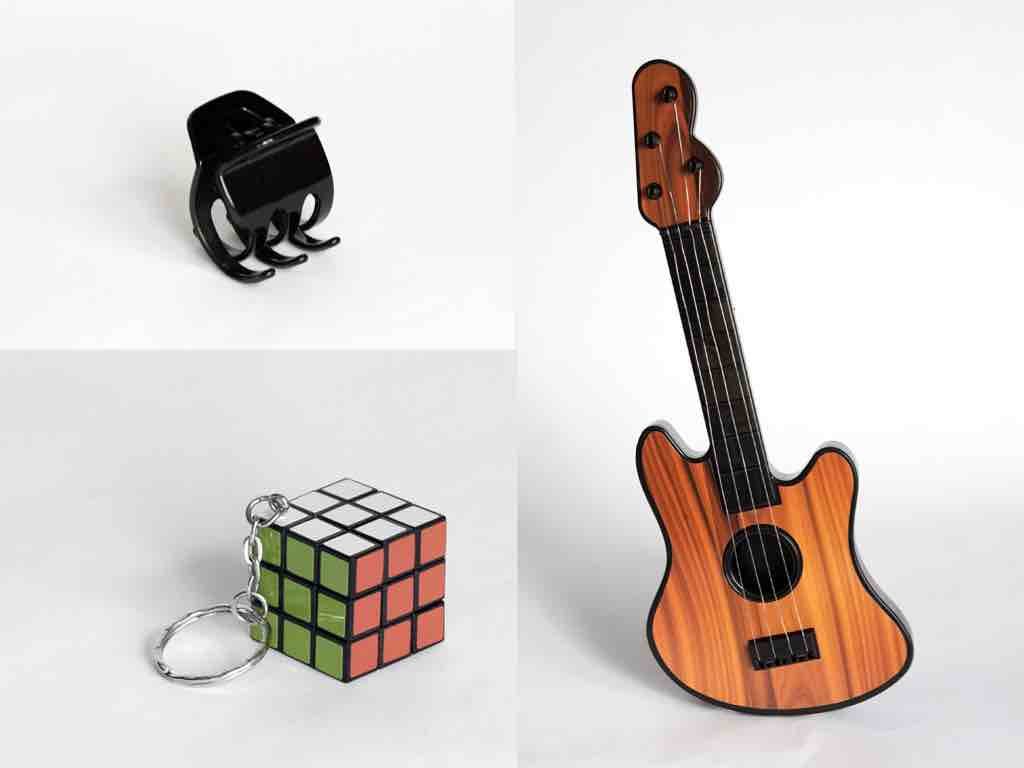 The researchers took a sample of more than 400 toys (paper clip, guitar, Rubik cube) made from black plastic from European Union nations and Central & East European counties and then analyzed them. More than 100 samples (25%) had an elevated level of bromine and antimony indicating recycled plastic, most likely from e-waste. E-waste contains bromine compounds that are used as flame retardants in electronic equipment. The compounds include polybrominated diphenyl ethers or PBDEs which is highly hazardous to health and the environment. Incidentally, these compounds are allowed in consumer items made from recycled waste materials in the European Union.
What are the impact and damage? The dioxins found in the plastic toys are highly hazardous chemicals known to
affect brain development and cause hyperactivity in children
damage the immune system,
increase the risk of cancer,
risk disruption of thyroid function.
In the below video, Dr. R. Thomas Zoeller, professor of biology at the University of Massachusetts, explains the health consequences of dioxins in plastics.
Toy Industry
We went through the website of some of the top toy manufacturers' to check the details on the ingredients of the toys they manufacture.
LEGO
The Danish toymaker has provided a detailed process in the help section as to how their famous LEGO bricks are made. We could not find any evidence of recycled plastic or black plastic being used in that. The description page of toys also does not allude to the toy constituents.
In 2018, the company introduced its first sustainable LEGO bricks. The new bricks are made of sugarcane plastic and are shaped like plants. This material is made from plant-based polyethylene, derived from sugarcane ethanol, as opposed to the polyethylene from oil. The company's target is to use plant-based polyethylene by 2030 for all its products.
Mattel
Details on the website of American multinational giant Mattell that produces a wide range of toys for children is also not very clear. The world's second-largest toymaker in terms of revenue, after Lego, is the maker of some of the highly renowned brands like Barbie, Hot Wheels, and Fisher-Price. We could not locate details on the plastic or about their manufacturing process.
In December 2019, taking a cue from LEGO, the company announced, "its goal to achieve 100% recycled, recyclable or bio-based plastics materials in both its products and packaging by 2030."
Hasbro
Owners of brands like Marvel, Transformers, Monopoly – catering to all the age groups starting from 0 – did have a detailed section on their product safety & quality standards process. This also included references to elucidate the list of materials that are used and not used. "Hasbro maintains a comprehensive chemicals management program which includes robust Safety and Reliability Procedures (SRPs) for all Hasbro products. These procedures include a restricted substance list (RSL) containing more than 4,300 chemicals which are not allowed in Hasbro products. "
Bandai
Japan headquartered company Bandai Namco is one of the world's largest toy company. We couldn't find any details on the materials of their toys. Neither the FAQ section nor the toy description page gave the product materials.
Other's
There are companies like California-based Green Toys, that make toys from recycled plastic milk bottles from more than a decade. They have not given details on the compounds of the recycled materials but under the safety section, it was mentioned: "Our toys surpass US and International standards for BPA and Phthalates and conform to The CPSIA, ASTM F963 and International standard EN 71 and ISO 8124." CPSIA has provisions for monitoring acceptable levels of several substances targeted mostly toward "children's products".
Then there also companies like Luke's Toy Factory, which make eco-friendly toys using sawdust, walnut shells, and organic materials. Bella Luna Toys and Melissa and Doug makes toys, accessories, puzzles, musical instruments with wood and other natural materials.
Melissa and Doug wooden toys are extremely popular among kids and available in most of the countries on Amazon.
Conclusion
While it is understandable for a parent to indulge children in toys to cultivate imagination and creativity. It is even more important to keep your child safe from any harm. In addition, you need to be concerned about the environment. It is absolutely a conundrum.
It is pertinent to note that the study was only related to certain black plastic, hence undue concerns about all kinds of plastic toys and other recycle toys is unwarranted, but here are a few suggestions which you can try:
First and foremost, irrespective of the material of the toy, discourage and stop kids to put the toys anywhere close to the mouth. Considering kids are kids if you try to stop them from something, chances of that happening again increase manifold, hence keeping an eye on your kids while they indulge in their fantasy world are always advisable.
Buy toys made with natural substances like wood, clay, and fabric, but ensure to regularly clean and wash.
Buy good quality toys from accredited manufacturers which do not manufacture from re-cycled plastic (containing harmful chemicals). Checking the toy packaging, websites for finding out information on the toy manufacturing process, and quality of the components used. It is also recommended to check valid accreditations for the toys. If you are not satisfied with the information it is best to check with the company.
Create awareness in your respective regions & society on the safety aspects of toys. Talk with concerned government bodies to enact rules that are directed towards the toy industry especially regarding the materials being used and also establish enforcement bodies to monitor the adherence.
Lastly, promote sharing is caring. There is a chance for a kid to develop an emotional attachment with a toy, as a parent, it is not possible to store all of them. Once the kid grows up or the fascination with a toy depletes, it would be advisable if you can pass the (good quality) toys to some other kid or a charity. Corollary there is no harm in borrowing a used toy from someone else.
Toys are an instrument for a kid to learn and discover various facets of their lives. It is upon us to give them what we truly believe in. The article is only to raise awareness of plastic toys and becoming conscious of what we expose our children to.