"Life is like riding a bicycle to keep your balance, you must keep moving."
The quote is attributed to the famous physicist Albert Einstein.
Most of us know the difficulties in balancing the bicycle for the first time: you wobble, fall, hurt yourself, and need assistance, but once you succeed in moving the pedals and keeping the handle straight, it is a smooth ride.
They say you will never forget once you know how to ride a bicycle. The irony is that most of us pick up the bicycle at a young age, and once we cross the mid-teens, most of that group forgets to pick up their bicycles again. The cycle ends in our garage, storage place, or disposed of.
You should seriously think again!!!
Given the traffic snarls, pollution, global warming, and sedentary lifestyle, riding a bicycle is a cheap mode of transport but also excellent for the planet's health and your body. Let's look at the advantages and benefits of bicycle riding.
Benefits of bicycle riding
Keeps the air clean
Unlike a fuel-powered motorized vehicle, cycling produces no carbon emissions and keeps our surroundings pollution-free.
As per a study, cycling is the best option for energy-efficient transport, even better than walking.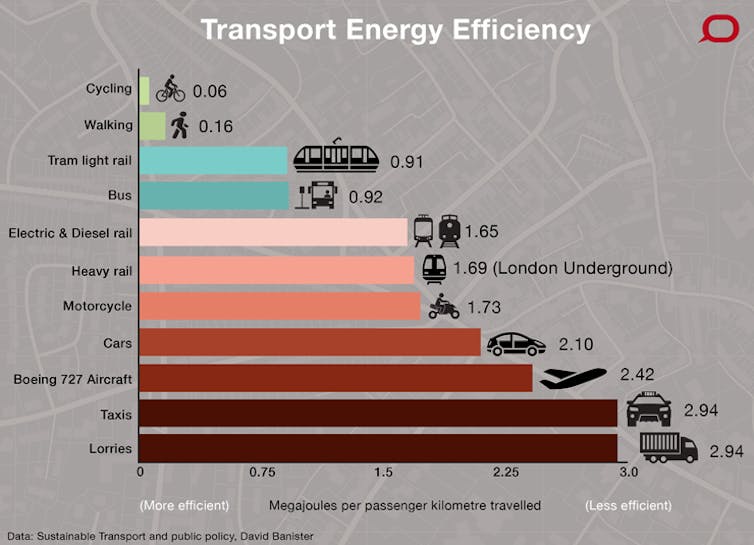 Dodge the Traffic
Traffic on the city roads is a nightmare, on a bad day the travel time can be double or even more treble than the regular time, especially if you are driving a car.
Unfortunately, with the rapid urbanization & growing population, those bad days have become regular.
Bicycle again proves helpful; their lean & small structure provides the necessary maneuverability to dodge the traffic and reach the destination faster than a motorized bigger vehicle.
Improves your fitness
If you go to the gym, running on the treadmill and doing cycle workouts are the pinnacle of cardio training.
If exercising on a stationary cycle is considered a good fitness instrument, why can't we do it on the real thing?
If you are unfamiliar with the exercise, cycling works on your lower body and strengthens leg muscles, hamstring, back, and abdominals.
Cycling is comparatively better for people who want to exercise but have joint pains or knee concerns (consult your doctor anyways).
Improving general well being
Many people from across the globe are in the grip of a mental health crisis due to the pandemic, personal issues, or professional issues. Cycling is one such tool that helps to develop social connections, reduce stress, and release the feeling of anxiety on two fronts –
Firstly physical activity releases endorphins, which in turn help you feel better while lowering stress levels. Secondly, you avoid the chaotic traffic, which is often highly stressful.
Lowers the risks of diseases
If you are fit and stress-free, the chances of contracting diseases and illnesses drop substantially.
Research has also proven that; a study conducted in Denmark found that people who regularly cycle could lower their risk for type 2 diabetes.
Boosts self-confidence
A toned body, lower stress levels, improved body posture, and a relatively disease-free life will naturally improve self-esteem and boost confidence.
Social bonding
Apart from health reasons, the benefits of bicycle riding also promote socializing and community building. Not only children but in many cities, adult cycling groups go on their adventures.
Affordable
Though lately, bicycles are available in the market, which can cost as much as a motorized bike, if you do not want to spend on luxurious and fancy-looking bicycles, many reliable options are available at a considerably lower price range to suit's budget.
An added benefit of bicycle riding is not having to pay high prices for parking spaces, and you remain free from the risks of getting your vehicle towed away by the traffic cops.
Not all is hunky dowry – Challenges of riding a bicycle
Despite the many benefits of bicycle riding, a few risks and issues are involved.
Accidents
The small frame of cycles is advantageous but sometimes risky as well; the chances of getting hit by a speeding vehicle from behind and losing balance can be fatal.
To avoid such mishappenings, it is better to follow cycle lanes (if any), adhere to traffic rules & signals, wear protective equipment like helmets & knee caps, install night light reflectors, and don't forget to take bicycle insurance.
Exposed to vagaries of nature
Riding a bicycle does not protect you from the sun, rain, and dust.
To protect yourself from the harsh realities of the climate, it is advisable to wear long sleeves t-shirts and apply sun-screen lotion. For the sudden burst of rain, keep a raincoat handy, and to protect yourself from dust and pollution, it is suggested to wear eyeglasses.
Theft
A mischief-maker or a thief picking up the bike and walking away without too much fuss is a significant cause of concern for any bicycle owner.
In the Netherlands, bicycles worth €600m were stolen in 2019. On the positive side, 80% of bikes with a GPS tracking system were found.
I am writing this article on the 3rd of June, which is celebrated as World Bicycle Day.
Bicycles were invented around the early 1800s, but finally, in April 2018, the United Nations General Assembly declared June 3rd World Bicycle Day.
It is a testimony that bicycles have remained an affordable, reliable, environment-friendly, and sustainable means of transport.
With so many benefits of bicycle riding, it is highly recommended that we pick this useful habit and go on a ride.
Here is a video of all the advantages of bicycles – If you want to share it with your friends, ask them to join you on a bicycle ride.