As it is picking a gift is not easy and if we are looking to buy an environment-friendly gift, it makes the task, super difficult.

If you are rich, probably gift an electric vehicle, but we are sure you are not looking to gift an electric car or electric two-wheeler, instead, you want to give a small and meaningful gift that does not harm the environment.
Kudos to you for thinking to buy an eco-friendly gift.
The tough part is what to buy which is affordable and sustainable. The next complication is whether you are looking to buy a sustainable gift for a male, female, or child. Then there are aspects about the occasion, age group, and personal choices, but we will not go there.

We will broadly discuss a few environment-friendly gift ideas for him, her, and the kids, which will broadly be in the range of Rs.750 to Rs.1500 ($10 to $20), but let us start with the common ones, which are gender-neutral.
Common ideas for sustainable gifting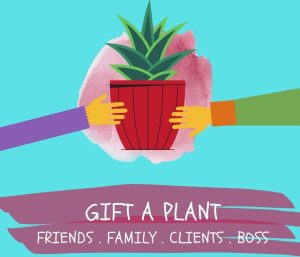 Plants: One of the all-time favorite environment-friendly gifting options. There won't be many people who will not like plants as the gifting choice.
If you are not sure, if the person is having a garden or not, you can select the indoor plants for convenience. Given the pollution plaguing many urban centers across the world, gifting air-purifying indoor plants will not only add variety to receiver gardens & indoor surroundings but also improve air quality in their homes.
We have listed the best indoor air-purifying plants in this article.

Kindle Books/e-Books: While books are again a wonderful gifting choice, books require paper, which means cutting trees, which is not very environmentally friendly. Hence kindle or e-readers makes a better choice, and more likely if you know a person who likes reading, there is a high chance that he might own an Amazon Kindle or an e-book reader, or a tablet. Hence books and e-books make a more environmentally-friendly choice.
There is a whole debate as to books vs electronic books, you can read a detailed perspective here.
Yoga mats made with bamboo: Yoga has become popular across the globe due to its benefits, but instead of giving plastic or rubber yoga mats, it will be meaningful to gift a yoga mat made with grasses like bamboo, or other sustainable fabrics.
Wooden Combs and toothbrush: Brush and comb is something which each of us operates daily in our lives. Wooden combs and toothbrushes will make an excellent choice if you are going that way.
Clothes: In case you plan to gift clothes to your loved one, buy clothes that are made with sustainable fabrics, we have covered the different kinds of fabrics that are environmentally friendly, which you can read it here.
You can also ensure to buy it from those companies that have sustainable manufacturing processes and also use natural colors and dyes on the fabrics.
Soap and Conditioner Bars: Liquid soaps and conditioners need a container to store and use them, mostly these containers are made with plastic which we know is not very environmentally friendly. Hence it is preferable to gift in a bar form – many companies have started to offer shampoo bars and conditioner bars, that too made with natural and earth-friendly materials.
Gift Experience: The gift does not always need to be material, environment-friendly gift ideas also include concert tickets, an exercise or yoga class, a picnic at a park, or any other similar fun experiences.
Hand-Made Gifts: If it is possible and time permits, sometimes gifting an item which handmade, especially from the stuff picked from the house can go a long way in making the recipient filled with joy.
Eco-friendly Gift Ideas for Men
Metal Shaving Blades: Every year, millions of people throw away their plastic disposable razors, which end up in landfills. Gift a razor that is made with a metal body, to your male friend, partner, or relative to lower the environmental impact and also for a good shave.
Eco-friendly Gift Ideas for Ladies
Cosmetics: While the purpose of the cosmetics is based on personal choices, which you need to be cautious about, in case you want to gift cosmetics, make sure to buy the ones which have natural ingredients and are not packed in plastic containers.
Sling Bags and Tote Bags: Ladies love using bags to carry millions of their knick-knacks – therefore gifting bags like purses, pouches, sling bags, tote bags, etc is not only purposeful but an affordable gift option. Instead of a typical bag made with polyester, leather, or other unsustainable materials, gift bags that are made with jute, organic cotton, recycled, and upcycled materials
Eco-friendly Gift Ideas for Children
Vegan Chocolates: All children love their chocolates, but instead of milk & dairy chocolates, gift a vegan option that contains a higher content of cocoa, cocoa butter, and sugar, and depending on your choice, it will also have other natural plant-based flavors or nuts.
Stationery: Stationery items make excellent environment-friendly gift ideas, considering children especially the ones who are studying would love to have fancy stationery. You can gift a young person, pens and pencils made with recycled paper and ones which come with plantable seeds. After use, the children can plant seeds in small pots and see them grow.
Conclusion
Shopping is therapeutic and fun for many people, but choosing the right gift can put a lot of pressure on you as well. A study has shown that giving a bad gift can hurt your relationships and it also states that an expensive gift does not mean a receiver will be over the moon.
With so many options and brands available in the market, it is seriously hard to select the right gift, leave alone an eco-friendly gift.
However, if you buy a gift that is environment friendly, at least you will be saved from the guilt of harming the planet and the receiver will most likely appreciate your consciousness and commitment.
The above eco-friendly gift ideas are only a sample, we are sure there are many more which will suit your budget and the receiver will find them useful and valuable.
In addition, you should also ensure that if you are packing the gift, do it in covers that are safe for the environment as well. The plastic-coated and colorful gift wrappers might look fancy, but it is not sustainable – Old newspapers, old cloth, and upcycled and used papers will make great gift-wrapping options.
Gifting does not need to be a competition or expensive, it is a token of love and joy. The gesture of gifting is what counts.