While discussing climate change, we tend to concentrate on the pollution from factories, vehicles, and waste, but we overlook the places where we stay.
The construction industry has huge environmental repercussions from generating direct carbon emissions to the exploitation of our natural resources. According to a Global Alliance for Buildings and Construction report, the construction industry accounted for 36% of the global energy consumption and 37% of global carbon dioxide emissions in 2020.
If we just look at the walls of our homes and offices, the main component of these walls is clay bricks. The majority of clay bricks use precious natural resources (soil, coal, water) and are manufactured in pollution-generating brick kilns. In addition, the waste caused due to building demolition is another huge nuisance for modern societies. Most of this waste consists of inert and non-biodegradable materials such as concrete, plaster, metal, wood, plastics, etc.
The heavy and often bulky construction and demolition waste is a cause of serious concern for municipalities, who are anyway sitting on piles of plastic waste.
A young Indian company has developed a solution that has the potential to provide a major relief to municipalities and waste management. Udaipur-based Angirus makes environment-friendly bricks utilizing construction & demolition waste and also utilizes plastic waste.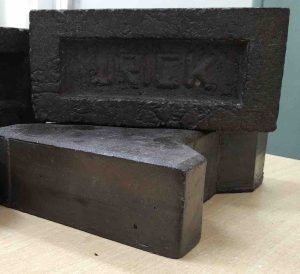 The patent-pending bricks will provide an effective and sustainable alternative to clay bricks. The Angirus bricks are waterproof, chemical-free, and, cost-effective. We had an interesting conversation with the co-founder of Angirus, Kunjpreet Arora, who shared insights on the clay brick industry, the advantages of Angirus Bricks, the company's future plans, and also about green buildings.
A civil engineer by education, Kunjpreet started Angirus along with her college senior Lokesh Puri in 2019, while still pursuing her studies. Since then the company has convinced architects and builders from across India for their product.
Below are the edited excerpts of our conversation, for the full discussion you can watch the video on YouTube.
Tell us about your journey?
I completed my civil engineering in 2020.
In 2019, even before finishing college, we incorporated this company as I had made up my mind to solve the problem related to the construction industry, however small it might be.
What was the motivation to enter this sector?
In Rajasthan, especially in Udaipur, which is my hometown, there is a huge problem with marble waste. Seeing this marble waste entering the lakes in Udaipur and destroying the ecology was very disturbing.
I decided to use the expertise which I had acquired in college and put my civil engineering into practice. We researched the possibilities to utilize this marble waste in the construction industry, but in order to do that, we have to mix this with other resources. Then we decided not to take any natural resources like the clay brick industry instead utilize some other form of waste.
We selected plastic waste, which is again a huge form of waste that gets generated posing serious problems to the environment. We came out with our first prototype that was a brick made with industrial waste, plastic waste, and marble waste.
Currently, the manufacturing of clay bricks requires soil mining and water resources. In addition, the clay brick industry is also responsible for carbon emissions and air pollution. We hope our emission-free innovation is able to recycle a lot of waste into bricks which can be used in the construction industry.
Why specifically brick industry?
One clay brick can emit 100 grams of carbon emissions. To construct a 2BHK (bedroom, hall, and kitchen) house, we would need 10,000 to 12,000 bricks. Imagine the tonnes of emissions that will get generated because of construction using clay bricks.
Angirus brick is an alternative to clay bricks that will not only solve the plastic waste problem but would also reduce carbon emissions and provide a sustainable building construction material.
Can you elaborate on the waste materials that you plan to put into your bricks?
The two main components of our bricks are construction & demolition waste and plastic waste. In addition, we can also customize Angirus bricks by adding marble waste, fly ash waste among others – based on the availability of the materials in a particular city or region. Like in Rajasthan we included marble waste in the bricks, in Tamil Nadu, we can combine it with granite waste.
Therefore our environment-friendly bricks can solve the industrial waste problem that is specific to a region.
Is there any specific ratio of plastic waste and industrial waste?
The plastic waste is about 20% to 30% and the rest is Inert waste and industrial waste
Do you mix any chemicals?
That's the beauty of the composition that it is 100% waste material and we are not mixing any chemicals, cement, or any other natural resources.
From where are you sourcing the waste?
We are targeting plastic waste that does not have much value like polythene and multi-layered plastic that usually end up in rivers and water bodies. Sourcing of this low-value plastic is done from scrap dealers and also from municipalities.
How did you start and how did you manage resources?
I started with my friends from my college, but most of them have left and now I have only one co-founder, Lokesh Puri.
We participated in many competitions which helped us in receiving money in form of grants. In addition, we have also obtained CSR funding and seed capital from some institutional investors.
Have you set up a factory to manufacture these environment-friendly bricks?
Initially, it was only a prototype machine, but now we have established our pilot machine which has the capacity to make 500 bricks per day. We have also received pre-orders from architects and builders from across the country.
At the commercial scale, we have plans to manufacture 5000 to 8,000 bricks per day.
Do you plan to set up the factory in Udaipur?
We will do the R&D and the pilot run from Udaipur, but in the future, we plan to shift to Bengaluru. In South India, due to proximity to the coastal region, there is a problem of dampness in the house. Angirus bricks being damp proof will better serve that market and prevent water leakages and dampness in the houses there.
In addition, most of the inquiries and pre-orders we have received are from South India.
Are there other players in India, who are doing the same?
There are a few companies in India that have the same scale but they work with different technology and properties. I would like to add that the brick industry is a massive sector where we need many players to work on this problem.
What makes Angirus bricks cheaper and affordable?
We have automized the whole process which reduced the labor costs by half compared to the clay brick industry. The area requirement is about 3000 to 5000 sqft of area whereas a clay brick industry requires 2 to 6 acres of land. We are targeting low-quality waste which can be procured at a very low price.
Therefore compared to the number of resources required by the clay brick industry, Angirus bricks can be made using far less and these factors help us in reducing the costs. In tier 2 and tier 3 cities, the price is competitive but in metros and tier 1 cities, our cost will be 40% lower than clay bricks.
Clay bricks are considered durable and long-lasting, can plastic waste bricks be considered the same?
It is proven that plastic can stay in the environment for hundreds of years. When we use plastic as a binder in the bricks it increases the strength of the product. The other material in the brick is the soil and recycled aggregates from the construction waste. The combination of these two materials will make it last long, say 500 years.
What was the idea behind the name Angirus?
Angirus is the name of an Indian sage who invented bricks many years ago. We want to revolutionize the brick industry in India and therefore we kept that name in reference to sage Angirus.
What is your take on Green Buildings?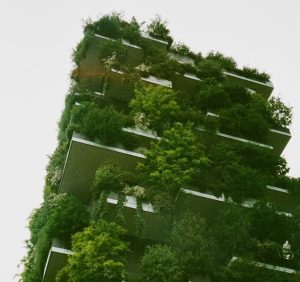 I feel Government has put a lot of emphasis on green buildings through various endeavors like Indian Green Building Council (IGBC). In addition, TERI (a research institute) which has conceived initiatives like GRIHA (Green Rating for Integrated Habitat Assessment) will encourage the green building sector in India.
In near future, we will see more action, where clay bricks will be limited because of their negative climate impact and more sustainable solutions will be adopted.
Do you think more training needs to be provided in the areas of sustainable buildings and the green building sector?
There is a need to do revision in the course curriculum and teach students about sustainability as that is the future. They should include subjects like green building, sustainable infrastructure, sustainable construction practices, etc.
What is your personal connection with nature and the environment?
I come from lake city Udaipur and have grown up seeing lakes and sitting beside them in my free time. Now it is unbearable to witness plastic bottles, polythene, and other forms of plastic floating on the periphery of the lake. That is the reason, I got the motivation to develop Angirus bricks made using plastic waste which hopefully will solve the waste problem in India.
You can watch the full interview on the Change Started YouTube channel.
You can read more about Green Buildings