In a major development, India has given a tremendous boost to its India's solar ambitions.
Under the Production Linked Incentive (PLI) Scheme for solar PV manufacturing, the Indian government intends to add 48.3 GW of solar energy, with a cumulative support of more than Rs. 18,500 Crore (~US$ 2.1 billion).
The production-linked incentive scheme by the Government of India is to encourage domestic and local production in specified sectors or industries. The scheme also enables foreign companies to find a workforce in the country and thereby generate employment. The framework of the scheme is to reward increased domestic production. In the last few months, the government has introduced the scheme for several industries which include automobile, aviation, chemicals, mobile phone, pharmaceuticals, renewable energy, etc.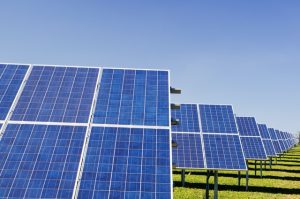 To encourage solar module manufacturing the government allocated ₹ 4,500 crores (US$ 0.5 billion) in November 2022 under Tranche-I of the Scheme for a total integrated capacity of 8.7 GW.
In Tranche-II made in March 2023, the government has provisioned the outlay of Rs. 14,007 crores (~US$ 1.6 billion) for 39.6 GW of domestic Solar module manufacturing capacity. The money will go to 9 Indian companies – Tata Power Solar, ReNew Power, Reliance Industries, JSW, Indosol, Waaree, Grew, AMPIN, and Vikram, plus US-based First Solar and Avaada from Canada.
The list of companies is impressive where Tata Power, ReNew Power, and Reliance are strong domestic players and First Solar is the only top-10 solar manufacturer globally that isn't Chinese-owned or has a factory in China.
Manufacturing capacity totaling 7.4 GW is expected to become operational by October 2024, 16.8 GW capacity by April 2025, and a balance of 15.4 GW capacity by April 2026.
As per government calculation, Tranche-II is expected to bring in an investment of Rs. 93,041 crores (~US$ 11 billion) and will also generate more than 100 thousand green jobs with 35,000 getting direct employment and 66,000 being indirectly employed.
This development is fairly significant for India's solar push, given that India is the world's third-largest producer of renewable energy, with about 48.55 GW of solar installed capacity. The majority of this has been powered by the Chinese imports of Solar modules. As per the reports, China imported nearly 96% of solar modules and cells to India in the first quarter of 2022.
The country's vision is to achieve Net Zero Emissions by 2070 and solar is going to play a key role in this endeavor. In fact, at the CoP Summit in Glasgow, India committed to increasing its renewable capacity to 500 GW by 2030. To achieve such ambitious goals, the country cannot rely on imports, therefore this government financial intervention is not only timely but extremely relevant.