While we may not see the reel life Tony Stark (Iron Man) fighting the imaginary enemies of the planet in Marvel comics Avengers series. The real person Hollywood actor Robert Downey Jr has a new plan up his sleeve.
The actor has announced that his new company, The Footprint Coalition, will work on environmental issues through technology.
Robert Downey Jr. had made the first announcement while giving a speech in June 2019 at Amazon's Re: MARS conference. The actor had mentioned that robotics and nanotechnology would be leveraged to clean the planet in the next 10 years.
Robert Downey Jr. has formed his Avengers team with "bluechip professional investors" who would invest in the environment and green tech businesses.
In the last few months, the company has launched two funds, one for early-stage startups and another for late-stage businesses. Here are is a list of companies that FootPrint Coalition Ventures has invested in.
Arcadia Earth, New York, USA
Founded in 2017.
A unique storytelling platform about the environment through art and technology. In the next few months, the company plans to expand into AR and VR space. In 2021 it will launch its augmented reality education app for students and the virtual reality multiverse.
Cloud Paper, Seattle, USA
Founded in 2019.
Cloud Paper is a tree-free paper packaging and products company. Seattle based startup makes toilet paper from Bamboo plants, thereby reducing the impact of deforestation of paper making trees.
RWDC Industries, Singapore
Founded in 2015.
A Singapore-based biotech start-up that is developing biopolymer material solutions to replace single-use plastics. The company has used microbial fermentation process using plant-based oils to produce a biodegradable polymer.
Ÿnsect, Paris, France
Founded in 2011.
Ÿnsect is a biotech company specializing in insect-based protein and fertilizer. Paris based company transforms insects (and mealworms, in particular) into proteins for humans, pets, fish, and plants
Aspiration, California, USA
Founded in 2015
Aspiration is a fintech startup offering sustainable financial services. California based neo banking platform is focused on sustainability and the environment. Aspiration ensures that money is not invested in polluting companies.
Robert Downey Jr. speaking about his ideas
Robert Downey Jr. is the latest in the list of high profile Hollywood actors and celebrities who are working for the cause of the environment.
Oscar-winner Leonardo DiCaprio has been at the forefront of sustainability & environmental issues for more than 20 years. DiCaprio has invested in causes related to environmental protection, biodiversity, and climate change. Titanic actor helped animal agriculture documentary Cowspiracy: The Sustainability Secret to release on Netflix.
Another Oscar-winning actress Cate Blanchett has supported causes on environment & climate change. In 2011, he appeared in an advertisement that urged Australians to introduce a carbon tax. The ad brought its share of admiration and criticism.
It is likely that Robert Downey Jr. would have taken inspiration from acting stint with superhero film Avengers. The actor plays a billionaire industrialist Tony Stark who uses nano-technology, AI, robotics, and an armor suit to portray himself as "Iron Man".
We hope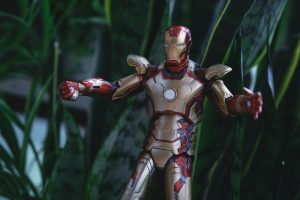 Iron Man is able to thrash climate change with the same tenacity as he smashed Thanos before humanity completely disappears.
"I shouldn't be alive… unless it was for a reason. I just finally know what I have to do. And I know in my heart that it's right." – Tony Stark, Avengers