As we emerge from COP26, where one of the hot topics of contention between countries was climate finance. In one of the commitments made in 2009, it was agreed that developed nations will contribute $100bn per year to emerging economies, and it was supposed to have been delivered by 2020 – this remains unfulfilled.
When it comes to climate change, it's apparent that the rich nations aren't doing what they should. Hence the responsibility has fallen on a slew of private investors to find and fund projects, startups, and companies that have the potential to decarbonize the planet. In addition, when you have founders bringing novel and scalable solutions to mitigate the dangers of the climate crisis, it is critical that those startups do not suffer because of a shortage of capital.
However, the majority of climate investments are in sectors like energy, mobility, and alternative food. According to PwC, the mobility sector has attracted more than 60% of all climate tech VC investments from 2013 to mid-2021, while the infrastructure sector has received just 4% of climate VC investments.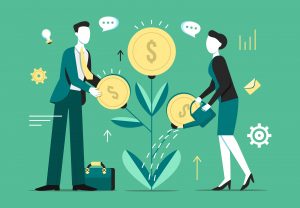 Therefore it is important that investors take a holistic approach to climate funding. Investments are needed across sectors including transportation, real estate, agriculture, renewables, electric vehicles, cellular agriculture, and forestry management, among other areas.
Climate tech has emerged as an effective field that can help in providing solutions to combat climate change across sectors. And with good reason, the climate tech space has attracted plenty of investors' interest.
As per the PWC State of Climate Tech report, in the first 6 months of 2021 investment in excess of US$60bn was made in the climate tech startups compared to US$55 bn in the previous 12 months. The report also provides that approximately 6,000 investors, venture capitalists, private equity firms, government funds, and philanthropists, have funded more than 3,000 climate tech start-ups since 2013, covering nearly 9,000 funding rounds.
One such venture capital firm is Snocap, which started in August 2021. The fund invests in early-stage, climate tech platforms, and solutions. We sat for a wonderful conversation with the co-founder of Snocap, Jonathan Azoff, who after working in an array of technology companies, gaming firms, and investment banks, has started Soncap.
We spoke about his journey, and the motivations behind joining Snocap, and also got to know about Snocap, climate tech investments, and venture goals.
Below are the edited excerpts of our conversation, for the full discussion you can watch the video on YouTube.
Tell us about your journey
I started my career in software and went directly into silicon valley in the game development domain. Luckily, was part of an acquisition by Disney, hence working there for some time. Then I went to the real estate sector, went through another acquisition, and got the opportunity to work in Zillow, a real estate company based in the US. I tried my hands as an entrepreneur in the fitness and yoga space. Got involved in a sharing economy business, where people can give their possessions for rent to other people.
Thus I have got opportunities to work in many different industry verticals, taking lots of learning in this journey and growing myself. While I was seemingly having success in that world, something was amiss.
Ironically enough, I was able to figure it out accidentally. Around 2015-2016, I went to California and stayed at Sweet Farm, where I met Nate Saltpeter and his wife Anna. I learned from them that they wanted to start a non-profit specifically focussing on sustainability, food systems, agriculture, food, waste, etc. This was something new for me and I decided to join them as a volunteer initially, and after a few months, they asked me to join their board. That decision changed the direction of my life forever.
I ended up getting more involved by developing some really amazing globally viral programs. Like Goat-2-Meeting, which became a global phenomenon and put Sweet Farm on the global map and helped the non-profit business expand.
Something which I couldn't have predicted though was that founders got excited about working with Sweet Farm. As a non-profit, we were really different as we wanted to do our best for climate, economy, and technology. We didn't feel that we have to sacrifice any of those concepts to create the change we wanted to see in the world. Founders who were mission aligned with us appreciated our feedback and mentorship.
We were lucky to place some early cheques well before the market even predicted or understood the value of future food. This was back in 2017 and 2018 and fast forward to today and it's all over the news.
I made a very strategic move to go and work for a big equity management business called Carta. I loved their business and learned a lot about investing, investor services, tools for capital, and all the finer things involved in the investment industry.
After about a year, I decided to put the experience to work and that's when Nate and I decided to incorporate Snocap, the name of our first fund. We went to market in August 2021.
We are very excited, it is the early days of being an emerging manager is similar to a founder as you go through lots of up and downs like a founder. Now I am very happy about what I am doing.
What was the reason to enter Climate Tech space?
Climate is a complex system and it has emerging properties that can't be understood by looking at its individual parts. The only way to really appreciate the opportunities in the climate space is if we look at this as a system.
Early on when we were just dipping our feet into this, well before the world took notice, somewhere in 2017 and 2018, the opportunities were around food, agriculture, and waste. In comparison, the money was going to AI, mobility, and EV.
Agriculture is now recognized as a major contributor to carbon emissions, but back then it was not so much in discourse. We saw opportunities that others saw as boring investments. From their perspective, a nice shining EV looks better on the investment portfolio than a cow.
As we continued working with these companies, we gained new insights, like what climate tech companies need to become successful. It turns out that their needs are universal. In software, we consider platforms like AWS, which helps engineers build big businesses effectively without major investments. Similarly in climate and climate tech, you need new foundations to build businesses that are required by consumers.
Without platforms, businesses would need to be vertically integrated, like Beyond Meat and Impossible Food, which were able to create massive business by creating vertically integrated supply chains, but not every other plant-based food manufacturer will be able to do that. As we move towards cellular agriculture, fermented proteins, etc, there is a need to create supporting layers for the business to go out to the market.
What are your focus areas?
For Snocap, our bread and butter industry is food, agriculture, and waste.
Apart from that, we are also looking down the track to identify strategic rip and replace kinds of opportunities in the market. We see new opportunities in infrastructure, especially materials. We are also interested in finance because when we think of a platform layer for the founder, it is not just about the availability of technologies, but also about capital, accounting, traceability, etc.
Can you explain climate technology or climate tech?
The simplest way to look at climate tech is like a two-dimensional spectrum, on one side of the spectrum, is the impact – immediate impact and long-term impact, and on the other side, is the breadth.
The problems can be vertically oriented, like I can make plant sensors that might detect plants' reactions to fertilizers, etc. Or a solution like a dye for fashion and food coloring. Both examples are of climate tech solutions, where the former is very narrow, while the latter is the board. All these solutions are trying to remove the carbon intensity of existing processes through innovation.
My one-line definition of climate tech is a solution that lowers the impact of carbon through innovation. If the innovation is long-term or short-term, wide or narrow, is where you are going to see differences in investments.
We want to be very long-term and very broad, where we can bring systematic changes at the platform layer.
Can we include ESG under the Climate tech purview?
ESG is a term that was popularized even before climate tech became popular. ESG is like a philosophy that even has the involvement of financial regulators. There will be things in ESG that will not be climate tech.
Any short-term goals?
Finance is one space that is very interesting – How can we create the right finance infrastructure for a climate tech business that requires huge capital upfront, like a need for a laboratory, rental space, access to farmland, etc? How can we lower the costs of doing the business and ensure revenue is able to justify the financial aspects?
How does Snocap plan to mobilize the money that is needed?
There are many people who had earlier successes in sectors like tech and want to see their impact grow. We are already seeing many limited partners joining our journey. They might not be climate investors, but they are seeing the changes happening. For many of them, kids act as their motivation, including me. I notice a lot of people who join us because they feel they have a responsibility and believe in our vision.
We call ourseleves ruthlessly pragmatic as we believe the opportunities to innovate should not be sacrificed because of lack of opportunities.
What corpus are you targeting?
The fund size we are targeting is US$50 mn. Though it is a large fund size for first-time fund managers. We believe that this is the right fund size that will allow us to make a change in this world.
What is the ticket size and Have you already made investments?
Our minimum ticket is US$0.5 mn. There is a limit set by SEC, including on the number of partners we can bring on.
We have made investments in Food, Agriculture, Waste, Infrastructure, and Finance.
What are the criteria for spotting the opportunity?
We have a great venture partner team that supports us on some of the core business metrics that you would look at, in any business, like balance sheet, debt, etc. However, there are metrics that are relevant to our thesis, especially the ones pertaining to platform businesses.
One of the first thing we look at is the sector of the business itself. Like we would be assessing the contribution (as a percentage) of global emissions of the sector. We are interested in only those sectors which have at least a 1 percent global impact on CO2 equivalent.
The second factor we look at is the full life cycle analysis of the business impact on the supply chain. We want to see a strong downward change in the carbon footprint of the supply chain.
Finally, we want to assess the scalability of the platform and ensure that it can grow at a certain rate that meets the expectations of venture returns.
Do you see your role in making climate tech companies sustainable and profitable?
I would say education and policies, can play a big role in the climate tech revolution and give the ability to founders to be successful.
There are easy problems in climate tech that people gravitate towards, like the ones on climate-conscious lifestyles. While those are important problems to solve, what is a harder problem, is to gain insights into what is broken in the system and find your own area to solve.
My recommendation would be to get educated, understand the geography, know the political landscape and find the opportunity in the system. Find your unique solution to that broken system. If you have a good solution, money will find you. Nothing replaces a good idea.
Are you focussing on any specific geography?
We will invest wherever CO2 exists. We feel it is a global problem and it is inappropriate to have a geographical focus on climate tech funds.
There are many historical challenges, developed nations become advanced through really unscaleable carbon-intensive processes, which is unfair for the younger countries, not to be able to take the same path. Therefore there is a burden on the developed countries to support smaller economies toward a greener future.
What was the idea behind the name Snocap?
It started with a fun exercise where we were randomly throwing out names and trying to see what emotionally resonated with people.
Our management firm is called SNO Management, we thought of all the suffixes that we can add to SNO to represent our various thesis for our fund. Thus we decided to name our first fund Snocap.
We want to put a cap on how much carbon we put out in the environment and achieving it through platforms will be a great way to do that. The word Sno resonates with our melting ice caps and the need to stop that.
Your personal connection with nature and the environment?
I grew up in the city and had no connection with nature while I was growing up. As I started getting older and got exposed to nature, it did start to open my eyes.
Moreover, as we get older, we also realize that our kids will likely not be able to get the same opportunities to experience. While I have not seen the reality of climate change in a dramatic way, it is easy to imagine how my children will experience it.
You can watch the full interview on our YouTube channel.