As part of new year celebrations, one of the essential elements is the role of new year's resolutions. The new year provides us an opportunity to reflect on the year behind us and make a fresh start.
Given the current state of our environment, where floods, cyclones, wildfires, and high temperatures have become a norm. And where experts are increasingly warning us to control our climate-damaging actions. It is time that all of us in our own little way make a contribution towards the Planet's betterment.
So, for the new year, why not try taking new year resolutions that are not only helpful for you but also environment-friendly? Here is a list of 14 attainable new year's resolution ideas. We have also included handy tips that can help you start immediately.
1. Volunteer for an environment-friendly cause
One of the most meaningful ways to start your New year can be by becoming a volunteer for one of the environmental causes happening near you. Various social media platforms like Facebook, Meetup, Twitter, Instagram, etc can help you in finding the right environmental cause. Based on your interest, location, and skills, you can become part of them.
Participation in these activities can help you to increase your knowledge as you can learn from experts and fellow volunteers. Moreover, as these activities are performed in a group, you can also witness a tangible impact at the end of the session.
Tips💡: A few of the common volunteering activities are beach cleanups, plantation drives, litter cleanups on roads and public spaces, plog runs, promoting environmental messages, etc.
2. No Meat on a specific day of the Week
If you are a non-vegetarian food lover but also care for the environment, it is a big conundrum. Why not start this year by taking a resolution of reducing your meat intake?
If you are a regular meat eater (more than 4 times a week), try to define a specific day in a week when you will not consume any meat.
Tips💡: You can choose the day on which you were born. For example, if you were born on Wednesday, you will not eat non-vegetarian food on Wednesday. If you are an occasional eater, you can make it once a month. (Tip: You can choose your birthday.)
3. Become Vegan for a month
Another new year's resolution you make this year is to make at least one month in the year, where you will not only stop meat consumption but would also stop any dairy or other animal-related products.
Tips💡: You can choose the month in which you were born. For example, if you were born in March month, you will be Vegan in that month. Plant-based meat and dairy substitutes can be included as part of your diet.
4. Become a Plant Owner
If you don't have any plants in your home, make a resolution to get plants this year.
Tips💡: You can start by keeping the ones that are easier to maintain. Here is a list of air-purifying plants that will add variety to your indoor surrounding and also improve air quality at night – Read here.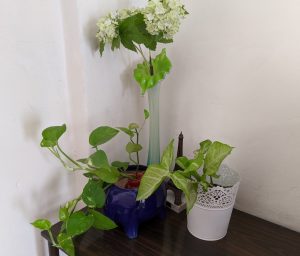 5. Gift a plant to your best friend to celebrate the New Year
Instead of gifting your best friend something which you are not sure about and also if your friend will like your efforts, gift them a plant. This gift will not only help you follow your new year's resolution, but you can also motivate your friend to start his/her sustainable journey.
Tips💡: As we mentioned above you can get easy to maintain an indoor plant or a bonsai.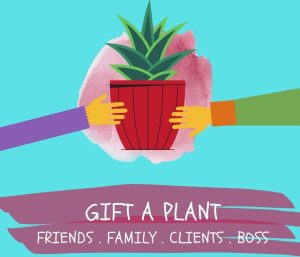 6. Create a handicraft by reusing old items
Upcycling is one of the wonderful methods of reusing an existing resource and transforming them into a new product. As part of your new year's resolution, you can decide to make at least one handicraft item using old items from your store.
Tips💡: An easy way to start your upcycling journey is by growing plants in used plastic or glass bottles. Here is a list of 12 ideas to reuse your waste to grow plants. Watch here.
7. Walk, Cycle, or Use a Public Transport
Walking and cycling are not only wonderful for your physical health, but also great for the health of the planet. Given the traffic snarls, air pollution, and sedentary lifestyle, riding a bicycle and walking offer multiple benefits.
While buses and the metro system gain the maximum attention in terms of public transport, the Tram system is also one of the highly recommended modes of commuting as it has a number of benefits.
Tips💡: For any short-distance commute, you can take a walk or use a cycle (if you have one), while for a long distance you can take public transport, whichever is available in your area.
8. Buy only eco-friendly products
To adopt a sustainable lifestyle, the use of eco-friendly products is extremely pertinent. It does not matter if the impact is large or small, you can use sustainable products for your daily needs and essentials. In addition, you can buy products that are made from local resources as this prevents the emissions that are generated as part of transportation and logistics.
Regular use of only environment-friendly products can go a long way in helping our planet become greener and better.
Tips💡: Buy at least one item that is made with bamboo or hemp.
9. Read books about the environment, nature, or climate change
Reading books is one of the best ways to get an in-depth understanding of the aspects related to the environment and climate change. There are many books that are written on this subject by experts that can help you do that.
Tips💡: Here is a list of some of the recommended books – Read here and here.
10. Watch a documentary series on nature and the environment
Netflix, Disney, and Amazon Prime among many other OTT platforms have become the mainstay of our entertainment. These platforms also have many films and documentary series that focus on nature and the environment.
Taking a new year's resolution to watch one of these professionally made documentaries will help you appreciate the intricacies of our nature even more.
Tips💡: Here is a recommendation on Netflix food documentaries, that bring another flavor to the food industry. Read here.
11. Develop an energy-saving habit
One of the biggest causes of global warming is the relentless use of energy for our daily necessities. The need for energy contributes to the release of harmful greenhouse gases that increases our Planet's temperature.
Having said that, we cannot do away with the use of this energy as it is an intimate part of our existence. Therefore we need to find ways to first conserve energy and second invest in cleaner sources of energy.
Tips💡: Incorporating energy-saving methods like using LED lights, insulations, and energy-efficient appliances, can greatly reduce the need to produce more energy. In addition, we can transition to renewable sources of energy like installing solar panels in our homes.
12. Take a Walk in Nature
It is widely acknowledged that staying close to nature has a highly favorable impact on the health and mental being of humans. A walk in a natural space that has trees, flowers, and biodiversity helps in boosting cognitive capacities and increases happiness.
Tips💡: You can visit a nearby city park or any nature trails. If personal circumstances do not allow you to take regular walks, you can make it on the day when it is off for you, like a Saturday or Sunday.
13. Adopt environment-friendly habits
As part of your new year's resolution, you can also include habits that focus on preserving and conserving our natural resources, like trees and water.
Papers are indispensable parts of our lives. Though paper is compostable and does not pollute our natural ecosystems, however, it is made using one of the critical resources on our planet i.e. trees. Millions of trees are cut down every year to manufacture paper and paper products. Therefore as much as possible, it is essential that we use them judiciously.
Tips💡: Here are some ideas about saving paper – Read here.
According to United Nations Development Programme (UNDP), one out of four people will suffer from water shortage by 2050. The impact is already visible in many cities across the globe. The need to put a little more thought into how we consume water in our daily life is extremely essential.
Tips💡: Here is some recommendation about saving water – Read here or Watch it here.
14. Prevent food wastage
While eating a plant-based and vegan diet is one way to contribute to the environment, the other important contribution that we can make is by preventing food wastage.
Getting food to the dining table involves various activities and labor. Right from farmers' who help our food grow to things involved in logistics, transportation, and storage, producing food is a heavily carbon-intensive activity. In addition, there are millions of people around the world who go hungry every day.
Therefore preventing food wastage should be one of the highest priority items for any of us who care about fighting climate change.
Tips💡: You can explore a list of ideas about preventing Food Wastage – Read here or Watch it here.
Wrapping Up
There can be an endless list of eco-friendly ideas for new year's resolutions, however, what is important is that we make them a regular practice.
Based on your personal circumstances, some New year's resolutions might be difficult to follow, therefore it is important to pick the ones that you can easily perform on regular basis.
In addition to the ideas, for living an eco-friendly lifestyle, it is also important that we declutter our homes. As we buy more items, we contribute to generating emissions, and a cluttered home also negatively affects our productivity and mood. Therefore it is better to keep only things that are necessary and lead a tidier life.
Finally, one last tip is to maintain a planner, that you can use to keep a track of your new resolutions.