Thailand's largest conglomerate, Charoen Pokphand Group, is entering the plant-based alternative space with its product Meat Zero.
Charoen Pokphand Group or C.P. Group has a presence in a range of sectors – agriculture, retail & distribution, media & telecommunications among others. The conglomerate owns over 12,000 7-Eleven convenience stores and over 200 Lotus supermarkets in Thailand.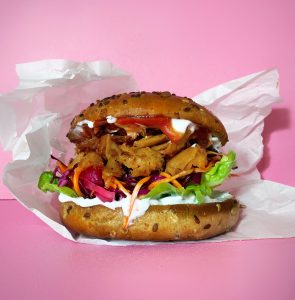 The group recently struck a deal with Yum Brands' KFC Thailand restaurants to supply Meat Zero.
The Bangkok-based company that owns controlling stakes in Charoen Pokphand Foods (CP Foods), is the world's leading producer of shrimp, poultry, pork, among other agricultural produces.
Meat Zero was only released in May 2021, but CP Foods aims to become the leading Asian brand of plant-based meat substitutes by 2022.
It has a great chance, considering the land of smiles (Thailand) is seeing a steady increase in the demand for plant-based diets. The deal with KFC will help the CP Group to create plant-based fried chicken menus that will attract consumers looking for sustainable consumption.
CP Foods was launched in 1978 and has decades of food production experience and a large distribution network. In recent times, the company is making rapid strides towards low-carbon product development and reducing its carbon emissions. The company continues to invest in the innovation and development of eco-friendly products in order to become environmentally friendly.
In 2020, more than 750 of its products received carbon footprint reduction labels, helping them to cut GHG emissions with a total of 1.418 million tons of carbon dioxide equivalent. Additionally, the company has developed innovative feeds that can reduce excess nitrogen in pig manure by 20-30% and chicken manure by 12-13%.
The company plans to use more renewable energy in the food production process in a bid to reduce the impact of global climate change.
With the efforts and innovation like this, surely Thailand is going to challenge its Southeast Asian neighbor Singapore in the alternative meat segment.
Read more on how new-age Singapore-based startups are slowly revolutionizing the food industry of the island nation with a great potential to capture the Asian & global market as well.
Singapore plant-based food tech Market is on the cusp of a major revolution