Environmental education sheds light on the ecosystem to which we belong. Understanding the environment also provides the challenges we encounter and the solutions we must implement to conserve our planet.
Therefore it is pertinent that we create awareness about our Planet for everyone, but it is even more essential to introduce environmental education to K–12 students. Instilling ecological principles from a young age will help our society become more environmentally conscious.
The 11 benefits of environmental education for k-12 students are:
Instils Respect and Wonder
Environmental education enables pupils to explore and comprehend nature's beauty. They understand the interconnectedness of our biodiversity, forests, water bodies, climate, and ecology.
It helps children establish a strong association with our magnificent planet and learn to protect the environment as stewards.
Creates a Sustainable Way of Life
Early awareness of our daily lives is essential to lead a sustainable lifestyle. Exposure to a sustainable way of life makes children better informed to use Earth's resources judiciously.
The causes of environmental issues include various things, including the food we eat and the mode of transportation we use. It also involves the pollution and trash we produce. Environmental education can pave the way for teaching kids. The education tells them how to live healthier lives that are also good for the environment and inspires them to be responsible consumers.
Enhances Critical Thinking Capabilities
Students who receive environmental education are motivated to ask questions about the causes of particular events around them. Children get to understand the cause and effect.
Children can assess the factors affecting the environment through debate and discussions. This enhances their critical thinking abilities and ultimately facilitates conclusions on complicated ecological issues.
Promotes a Healthy Way of Life
Numerous factors, like examination stress, assignments, and a sedentary lifestyle, prevent children from going outside in nature.
Environmental activities ensure that students get out amidst natural surroundings and physically connect to aspects of nature, like trees, plants, birds, animals, etc. Students are encouraged to be active, which helps with many of the health problems that students nowadays face.
Much-Needed Change of Place
While the curriculum for the school's core disciplines is essential, breaking from the routine helps pupils discover fresh ideas.
Through environmental education, students can participate in practical activities that are held outside of their classrooms. It stimulates the students' energies and provides a pleasurable break.
Develops a Sense of Responsibility
Students doing environmental education discover how their decisions and actions impact the environment. They understand the complicated environmental challenges and what can be done to maintain a healthy and sustainable environment in the future.
They realize that they have a part to play in resolving environmental issues. Each of our combined efforts can result in change multiplied by a hundred. It all begins with adopting the proper attitude toward the problem. The future of this generation's pupils depends on their ability to restore a sense of obligation.
Skill building
Through environmental education, younger generations can be taught basic skills related to nature and climate actions.
Based on their age, they can be taught aspects of gardening, recycling, rainwater harvesting, public speaking, performing arts, content creation, etc.
Senior and advanced-level students can learn about renewable energy, green hydrogen, food science, carbon sequestration, biofuels, etc.
Environment as a Potential Career
With the skills attained through environmental learning, students will be able to address environmental issues in the future. They get an understanding of various career options that are related to the environment.
Based on their interests and skills, they can choose to become policymakers, scientists, engineers, environmentalists, journalists, etc.
Building social connections
Through environmental education, they get a chance to interact with different communities. They connect with experts, donors, volunteers, and organizations, which not only helps them enhance their knowledge but also fosters social connections.
When students desire to learn more or take action to better their environment, they connect with local facilities. This encourages them to look at various perspectives and accept other viewpoints.
They also get a chance to support international causes, which allows them to get familiarized with different languages and cultural diversity.
Experiential

Learning Outside of the Classroom

Environmental education allows students to relate and apply what they have learned to real-world situations.

When they work in practical situations, children understand how social, ecological, economic, cultural, and political concerns are interconnected. This aids them in addressing environmental challenges in a more meaningful way.
Teaches Compassion and Empathy
Knowing about the environment also entails showing compassion for all species on this Planet. It teaches kids the value of treating one another well. Children discover the importance of protecting the environment and the things found there. That applies to the people in their immediate vicinity and to both domestic and wild animals.
Conclusion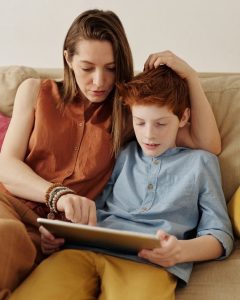 Every person should contribute to making sure we preserve a healthier, cleaner environment for future generations. Our actions to protect the environment are essential to building a sustainable future. Environmental education develops children's knowledge and the necessary skills to address environmental issues of the present and future.
In addition, it has been found that students who participate in environmental education help in their personal growth and development of various life skills.
It is not only the schools but parents and guardians at home who can also do their bit by conversing about the environment and nature. We have written earlier about climate change conversations with children that can happen at home.
Environmental education should be a rudimentary subject that enables students to understand their actions and their decisions affect the environment. Students can take forward the learning to be better equipped to help our Planet thrive for future generations.
Contributed by Emma Grace, she is an author with over five years of experience. She has written informative content for a Perfect Essay Writing website.