With rising global warming and pollution levels skyrocketing, environmental issues have become a concern in recent years. News of rapidly changing weather extremities in different parts of the globe, melting glaciers and ice caps, hazardous wildfires, and decreasing wild flora and fauna are heard daily. Industrialization, technology, and nefarious human activities have caused adverse environmental effects, stripping off essential resources from Mother Earth.
With increased general awareness of environmental problems, active measures are being taken to combat the damage caused. Workshops and awareness campaigns are held religiously to make the public aware of the different ways to bring positive change in the world.
Indian film celebrities have played a crucial role in generating curiosity and awareness among the common public regarding environmental conditions. They have established themselves as vigorous advocates for environmental awareness and preservation. Several celebrities have taken active initiatives and started campaigns to combat the damage caused to nature.
Here is a list of some of the most well-known Indian film celebrities who have established themselves as eco-warriors.
Alia Bhatt
Alia is one of India's leading environmental celebrities from the film industry. The actress has played a lead role in popular Hindi movies like Gangubai Kathiawadi, Raazi, and Highway, among others. She has consistently voiced her opinion of the correlation between nature and life.
Alia Bhatt has been an active advocate for saving flora and fauna and has been the leading face of several campaigns to save animals. Through her social media platforms, she has emphasized issues of the impact of industrialization on marine life and the rampant use of plastics.
Alia has made some serious investments in many environment-conscious businesses. Her first initiative Coexist, highlights and works toward the issues of animals. She also started a clothing brand for children called Ed-A-Mamma in 2020, which not only provides trendy, stylish clothes for children but also is highly environment-friendly.
Alia has also invested in IIT Kanpur-backed D2C startup, Phool, which converts floral waste into incense products and other wellness products.
Here is an Alia interview about her investments and her passion for the environment and nature.
Akshay Kumar
This National Award Bollywood Star has actively voiced his opinions on environmental issues over the years. Akshay Kumar spearheaded the task of boosting hygiene throughout the country. He is the face of the 'Swachhata hi Seva' initiative of the Uttarakhand and Uttar Pradesh governments and the "Swachh Sarvekshan" drive by Brihanmumbai Municipal Corporation.
Akshay Kumar has been the leading face of several campaigns that promoted the importance of maintaining cleanliness in the country. He has also acted in the mainstream Hindi movie, Toilet: Ek Prem Katha in 2017 and Padman in 2018, which promoted sanitary and female hygiene.
Amitabh Bachchan
Bollywood's evergreen superstar, Amitabh Bachchan is not only India's leading film personality but is also one of the prominent environmental celebrities.
Amitabh Bachhan believes that every individual plays an essential role in helping Mother Earth and also opines that no positive action goes waste and that just incorporating some simple actions can generate a positive impact.
The actor has participated in various social causes and continues to sensitize the general public about environmental issues. In 2007, He launched the Global Cool campaign along with Sienna Miller to generate awareness about global warming among the common public. In 2008, he got involved in the Billion Tree Campaign hosted by the United Nations to showcase his support towards green initiatives undertaken by the international organization. He is also part of many ongoing campaigns like "Beat Plastic Pollution" and "Swachh Bharat Abhiyan" where he shares anecdotes on incorporating simple green habits into daily lifestyle.
T 2582 – ALARM !!!
It's estimated that India is responsible for 60% of the rubbish in the world's oceans. pic.twitter.com/cwUTJxGPVu

— Amitabh Bachchan (@SrBachchan) October 17, 2017
Genelia Deshmukh and Riteish Deshmukh
Indian film industry celebrity couple Riteish and Genelia Deshmukh have made a foray into climate-conscious business by entering into the growing plant-based meat sector. In 2020, they launched Imagine Meats which makes plant-based meat products like many biryanis, kebabs, nuggets, and sausages among others.
Plant-based meat is not only an emerging food category but is a popular food alternative for many meat eaters who want to either reduce their meat consumption or completely switch to vegan or vegetarian diets. After turning vegans, Riteish and Genelia Deshmukh discovered plant-based meat substitutes in the United States, this motivated them to provide plant-based meat products to people. The celebrity couple partnered with a US-based organization to launch Imagine Meats.
Bhumi Pednekar
Bhumi Pednekar is one of the leading environment-friendly film celebrities and has been an engaged voice in spreading environmental awareness. Bhumi Pednekar has diligently shared the different practices and government policies that have caused damage to Mother Nature and also provided effective measures to impact the environmental conditions positively.
Bhumi Pednekar has shared that her primary goal as an environmentalist is to make people aware of the consequences of detrimental activities and motivate them instead to take active measures to follow some green habits.
Here is an interview Bhumi did with a news channel sharing her thoughts about climate change, plastic pollution, and the impact of small actions.
Dia Mirza
Dia Mirza is an actor, investor, and UN Environment Goodwill Ambassador for India. As an eco-warrior, Dia has actively supported conscious environmentalism. Her social media platforms showcase how she has incorporated effective green habits to create a difference.
From promoting sustainable fashion to segregating waste, Dia Mirza has always motivated people and spread awareness. She is also the ambassador for Wildlife Trust of India, a Swachh Bharat Mission program for the Youth, and a Sanctuary Nature Foundation member.
Dia Mirza believes that a small good deed goes a long way. Every little step we take is towards a greener environment, and every choice we make should benefit the diversity of Nature.
Dia is the brand ambassador of the D2C environment-friendly startup, Beco. In our conversation with Beco's co-founder, Aditya Ruia, he revealed that "Dia Mirza first became our customer and as she got aligned with Beco's vision, the partnership was natural".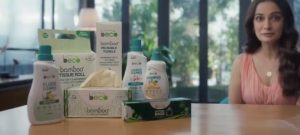 Here is a video from her Instagram account, where she shares a personal story and the importance of preserving nature.
Rahul Bose
Rahul Bose served as the ambassador for Oxfam, making him the first global ambassador from Eastern Hemisphere. As a social activist, he gained recognition when he was appointed as one of the twelve members to inaugurate the 'In My Name' campaign, an initiative against global poverty.
In 2009, Rahul Bose launched a campaign on climate change that involved creating government policies with other international bodies. At the UN Climate Conference in Copenhagen, Rahul Bose joined thousands of protesters outside the Danish Parliament. He was also one of the ten key speakers at Copenhagen's Global Day of Action for Climate Change rally.
Wrapping Up
When influencers and film celebrities actively participate in social causes, they individually might not create a big impact, but their voice and action surely inspire many of their fans to emulate them.
Therefore the contribution of these environment-friendly film celebrities from India to generate public awareness against environmental issues is delightful and appreciable.
Earth is our home, and as global citizens, we should take a cue from the actions of these stars and aim to create a positive impact on Mother Earth.