Environment consciousness is no longer a buzzword, it is slowly getting entrenched in many of our lives. Blame it on the increasing climate-change-induced weather vagaries and growing resentment against government inaction, many of you have decided to contribute towards the environment in your own little way.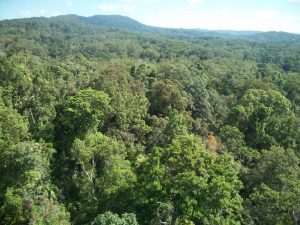 One of the easiest mediums to contribute to nature is planting trees. The benefits of trees are innumerable – supply the oxygen in the atmosphere, absorb pollutants from the air we breathe, prevent soil erosion, and provide fruits & vegetables, as well as a natural home to biodiversity. In addition, forests provide jobs and livelihoods to millions of people across the globe.
However, with an alarming rate of deforestation due to agriculture, cattle ranching, construction activities, wildfires, etc, the planet is fast losing its natural wonder. If we really want to fight Climate Change collectively, forests and trees will play a huge role. As per National Geographic, "Between 1990 and 2016, the world lost 502,000 square miles (1.3 million square kilometers) of the forest, according to the World Bank — an area larger than South Africa."
Therefore, as a society, we need to drastically ramp up the efforts in planting more trees, but as an individual, it is sometimes challenging to find the right place and resources.
Appreciating this trend, many companies have come forward to implement consumers' desire to plant trees. Their proposition is to directly connect with environmental organizations that are involved in tree plantations and plant trees on customers' behalf – when you buy products and companies will plant trees from that money.
The company/environmental organization plants a tree on behalf of the customer and share details of those trees in a digital certificate to their customers. The certificate allows the company to do its green branding and also allows customers to share this experience on social media.
The initiatives like these not only help companies brand themselves from an environmental perspective, it also gives you the opportunity to offset your carbon footprint of using a product.
Here is a list of Indian Companies that plant a tree for every product you buy from them.
MamaEarth
MamaEarth is a brand that develops beauty and baby-care products that are free from toxins and made from plant-based ingredients has included an initiative to plant a tree for every product you buy from them.
MamaEarth has partnered with the SankalpTaru Foundation for this initiative, where whenever a customer places an online order for their product, they initiate the process of planting a sapling and link it with the order. The details of the plant along with the geographic location are shared by email and are available on their website.
Clan Earth
Clan Earth makes eco-sustainable carry products and lifestyle products using sustainable materials. Additionally, the manufacturing is done by unemployed and impoverished people who are given the training to make Clan Earth products.
The Kolkatta-based company has partnered with Eden Reforestation, one of the world's oldest reforestation organizations to plant 5 trees per bag bought by their customers. Apart from India, their partner organization has also planted trees in other countries as well like Nepal, Madagascar, Indonesia, and Kenya.
In our interaction with Priyanka Mandal, co-founder of Clan Earth, she spoke about the reason for planting a tree for every product you buy at Clan Earth.
"When we were planning the product, it was important for us to make it as sustainable as possible. Further, we thought of doing something beyond this. Planting trees is very close to our hearts and then the deforestation happening around us, it is a need of the hour that we do something about it. We wanted our customers to celebrate with us. We want people to make conscious choices and feel good about their choices. Considering both these things we decided to include the aspect of planting trees."
Software to Sustainable Bags – Priyanka Mandal – Clan Earth
Wakeup
Wakeup is a home furnishing company that sells different kinds of mattresses, pillows, mattress protectors, and even beds to Indian consumers. Based out of Gurgaon, the company started in 2018 and has partnered with SankalpTaru Foundation for planting trees for every mattress sold.
Eazybee
Eazybee is an underwear company that uses Lycra for making its garments. The company donates 5% of its monthly revenue to planting trees, which is done by its partner SankalpTaru Foundation.
Last Ripple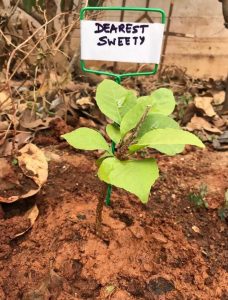 Losing a loved one is not easy, a Bengaluru-based company Last Ripple helps in planting a tree that can encapsulate a memory in a form of a plant or a tree. Started by a young entrepreneur in the garden city of India, Last Ripple plants a tree at the request of every pet parent, whenever their pet dies.
Last Ripple comes with a patent-pending plantation kit that has a cylinder, a hollow planting system, made from Bamboo and paper pulp, and also provision to hold the ashes of your pet. The company in association with its partners can facilitate in providing this service to other Indian cities as well.
We have spoken to the founder of Last Ripple, Pramodh Chandrashekar, who launched this product while undergoing his law studies. He is extremely passionate about nature and trees, "But my real love opened up for nature when I was lost in my law school. That made me connect with trees very integrally. And when I came across that article 'Plant a Tree for Every Death', I was like 'Oh my God!', this is my thing. I did not have an idea to build this into an actual organization but it just lined up."
Pramodh Chandrashekar – Planting Memory Tree – Last Ripple
Conclusion
Unpretentiously, the consumer companies work with reforestation organizations and expert NGOs for their respective tree plantation initiatives. These environmental companies employ local communities for planting the saplings, taking care of the saplings, and also bringing expertise – they ensure to take care of plant species, pick the right season, and provide land fertility while reforesting.
The skeptics might say that these tree plantation done by companies when you buy a product is more of a greenwashing, but we feel it is better than no planting. Tree plantations are the best natural fight against climate change. Hence the efforts on the part of these Indian companies that plant a tree for every product you buy should be lauded.
However, any company in the D2C segment needs to strive for carbon-free supply chains & production, should incorporate clean energy sources and packaging should be devoid of plastic. Then only a visible change will happen.
Want to know about air purifying plants that you can plant in your house?
Air purifying Indoor Plants – Oxygen and Good Health